Here's what to expect when you are 21 weeks pregnant with twins:
Fetal Development
By 21 weeks in the twin pregnancy each of your twins averages 10″ (26 cm) from head to foot. They will have the following measurements:
Head circumference: 7.5″ (191 mm)
Abdominal Circumference: 6.6″ (168 mm)
Femur Bone Length (about from the waist to knee): 1.4″ (36 mm)
Each baby is about the size of a carrot.
Get Weekly Twin Pregnancy Updates
What to Expect
Typical weight gain for Mom at this point is between 1.25 to 2.0 pounds/week (0.6 to 0.9kg).
Pictures and Video
Here's an ultrasound video of what you might see at 21 weeks pregnant with twins: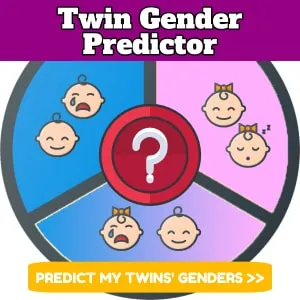 Belly picture at 21 weeks: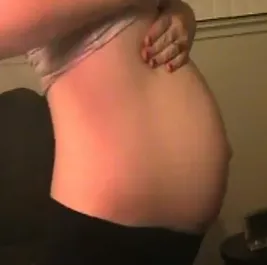 If Your Twins Were Born This Week
Your twins are still very early and ahead of the 24 week milestone that is the viability of life threshold. Most twins born at 21 weeks do not survive. Those that do have major medical complications.
Get Weekly Twin Pregnancy Updates
(NOTE: Still expecting?
Get weekly updates on your twin pregnancy here.)
What to Prepare This Week
When Mom is 21 weeks pregnant with twins, talk about how you are going to pay for all those twin diapers. Your twins will go through hundreds of diapers in a matter of weeks. Plan now how you will handle that financial burden.
Your Fellow Parents at 21 Weeks Pregnant with Twins
Ryan S. – "She is 21 weeks and feels both of them fluttering around. She feels tired a lot."
Dad's Thoughts
Are you a first-time father? By the time Mom reaches 21 weeks pregnant with twins, you need to overcome your nerves and start visualizing how life will be with the twins. It will be hard, but you can do it!
Get Weekly Twin Pregnancy Updates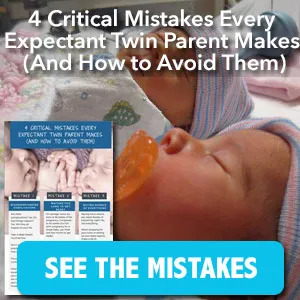 Still wondering how to prepare for your twins? I cover specific things you should know and prepare for in my Dad's Guide to Twins book. Learn more about the book here.
Previous: 20 Weeks | Next: 22 Weeks
View entire Twin Pregnancy Week by Week
Sources: When You're Expecting Twins, Triplets, or Quads: Proven Guidelines for a Healthy Multiple Pregnancy by Dr. Barbara Luke and Tamara Eberlein and Babycenter's Average fetal length and weight chart