Here's what to expect when you are 22 weeks pregnant with twins: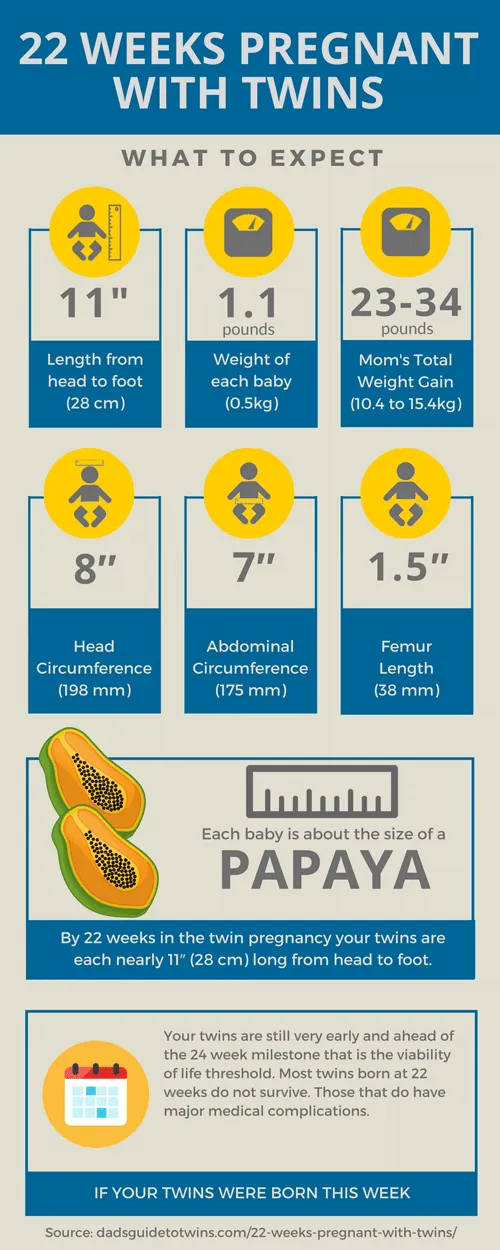 Fetal Development
By 22 weeks in the twin pregnancy your twins are about 11″ (28 cm) long from head to foot. They will each average the following measurements:
Head circumference: 8″ (198mm) which is about the same as a tennis ball
Abdominal Circumference: 7″ (175mm)
Femur Bone Length (from waist to knee): 1.5″ (38mm) or about the same as the width (diameter) of a toilet paper roll
Each baby is about the size of a papaya or spaghetti squash.
Get Weekly Twin Pregnancy Updates
What to Expect
Typical weight gain for Mom at this point is between 1.25 to 2.0 pounds/week (0.6 to 0.9kg).
Total weight gain for the twin pregnancy so far will average between 23 to 34 pounds (10.4 to 15.4kg).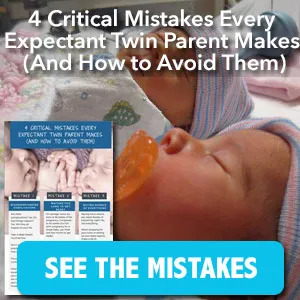 Pictures and Video
Here's an ultrasound video of what you might see at 22 weeks pregnant with twins:

Belly Picture at 22 weeks: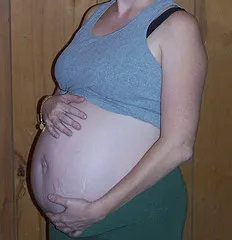 Picture by C Croft
If Your Twins Were Born This Week
Your twins are still very early and ahead of the 24 week milestone that is the viability of life threshold. Most twins born at 22 weeks do not survive. Those that do have major medical complications.
Get Weekly Twin Pregnancy Updates
What to Prepare This Week
When Mom is 22 weeks pregnant with twins, you need to solidify your plans for work when the twins are born. Discuss maternity leave for Mom and how Dad should take his paternity leave.
Your Fellow Parents at 22 Weeks Pregnant with Twins
Katie B. – "Some days I wonder how I will make it to 37"
Kimberly H. – "22 weeks. So far so good. Just tired a lot."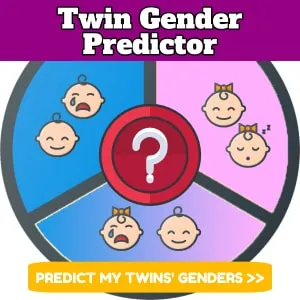 Dad's Thoughts
By the time my wife was 22 weeks pregnant with twins, I could feel the babies moving if I put my hand on her belly. Being able to feel your unborn children moving is an amazing experience. Before, I could only see her growing belly and the ultrasounds. Feeling the babies move really makes the twin pregnancy tangible.
Get Weekly Twin Pregnancy Updates
Still wondering how to prepare for your twins? I cover specific things you should know and prepare for in my Dad's Guide to Twins book. Learn more about the book here.
Previous: 21 Weeks | Next: 23 Weeks
View entire Twin Pregnancy Week by Week
Sources: When You're Expecting Twins, Triplets, or Quads: Proven Guidelines for a Healthy Multiple Pregnancy by Dr. Barbara Luke and Tamara Eberlein and Babycenter's Average fetal length and weight chart