I talked to a friend who had twins recently and asked her what surprised her the most about having twins.
She told me that she didn't expect to be so anchored to the house.
You'll likely feel the same way with newborn twins: stuck at home.
Why do twins create this tether to your home?
Each baby has significant needs. With twins, you must take care of twice those needs plus the overhead of having two babies.
Travel Preps
Loading up your newborn twins in the car will always take longer than you think. You'll:
Dress each twin in weather appropriate clothing (jackets, coats, etc.)
Pack the diaper bag for all possibilities
Load each baby in his or her car seat
Adjust the car seat straps to account for baby's current outerwear
Run back into the house to grab your shopping list, bag, keys, or whatever you forgot
Stop before you've backed out of the driveway since one of your twins just had a blow out
Reverse the process to clean up the blow out mess
Take baby back inside and clean her up
Change her clothes (maybe yours, too) and ready her for her car seat
Realize you need to clean the car seat, too
Abort mission since it will take time to clean the seat and you can't travel without it
When you have a few trips like this, you'll start to opt for not even trying to leave the house.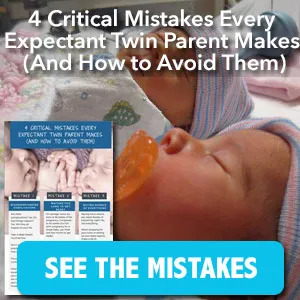 Feeding
Newborn twins need to eat every couple of hours. While feedings start to spread out over time, initially, you will feel like you are constantly feeding your babies.
Constant feeding doesn't offer time to leave the house.
Sleeping
Even after your twins leave the newborn stage and start taking naps a couple of times a day, you'll feel like you have limited windows of opportunity to do anything.
(NOTE: Still expecting?
Get weekly updates on your twin pregnancy here.)
When the twins wake up, you'll have to rush to load them up in the car and run your errands before they get hungry and cranky and need to be fed before their next nap.
You're Tired
Due to the demands of your daily life with infant twins, you'll be exhausted and sleep deprived.
When you're tired and finally get a break, the last thing you'll want to do is leave the house because it will seem like too much work.
So why do infant twins anchor you to the house? It is the path of least resistance.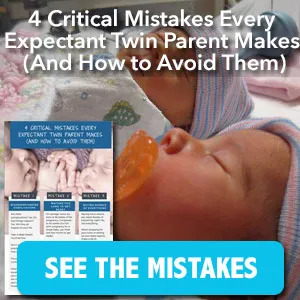 Don't worry, as your twins get older, you'll have more freedom. You just have to endure the foggy first year.
Already have twins? What always seemed to keep you stuck at home?
Picture by Nate Davis