You can change the course of your relationship with your family by making small tweaks in how you live every day.
1. Be Involved
The first characteristic to be an effective father of twins is that you have to be involved at home with the kids, and with your family.
What this really comes down to is that when you are home, you need to be home and engaged with your family. Mentally and physically. When you come home from work, you're going to have to set work aside, put aside the stress, and the drudgery of your work, and focus on taking care of your family.
You can not abdicate or delegate your responsibilities as a father, and so you have to be involved with your kids in taking care of them.
2. Be Loving
The second characteristic is that an effective father of twins is loving. Naturally, you are going to bond with your little twins, you're going to love them, you're going to want to hold them, and squeeze them, and think they're just adorable.
That really helps us overcome the challenges of raising them because we love them so much. You can express your love in many different forms to your children, and to your family like through your actions, and the words that you speak.
When you're dealing with your twins, even when they're going crazy, when they're crying, when they're frustrated, or when you're taking care of them in the middle of the night, make sure that you speak with a smooth and calming voice to them as you care for them, and that will help you express your love to them instead of raising your voice, or being frustrated. That also applies to your actions that you take in the home caring for them, and doing things that would benefit your family, and your wife.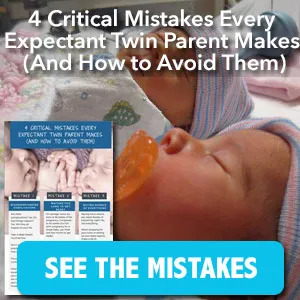 3. Be Selfless
That leads us to the next characteristic which is an effective father of twins is selfless. Especially during the first year of twins, and as you go beyond, and your responsibilities change, you have to remember that really nothing can be about you.
Your primary focus and attention is on the health and sustainability of your family, and your twins. Nothing is below you: the chores you have to do, the diapers that you have to change, the middle of the night care-giving that you have to give. You're not too good for any of those things, in fact you as a father of twins have to get your hands dirty in all of these different aspects, because it's what you need to survive, and to best help your family.
An effective father of twins is selfless, thinking of others, particularly his twins, and his wife before himself.
4. Be a Jack of All Trades
The next characteristic is that you need to be a jack-of-all-trades. These may be your first kids, and so you may not have experience taking care of babies or raising them before, and that's okay, you'll master these skills.
You'll be an expert at making formula, making your own baby food, painting your twins' room to get ready for their arrival, you're going to be an awesome storyteller and reader, and even a baby feeder with bottles or through solids foods, and you're going to be really good at cleaning things up.
Even if you're a busy professional or a high paid expert in your field, doing this drudge work of taking care of your twins is not below you, and is an important part of your role as a father of twins. You'll be a jack-of-all-trades.
5. Be Forgiving
The next characteristic is that you need to be forgiving. Your twins are going to do things that drive you insane, and often times it's because of their physical needs, and their demands for sleep, for changing, for food.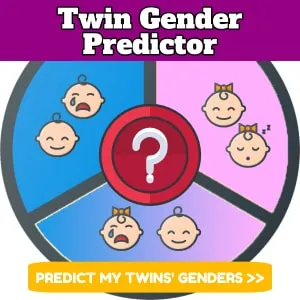 Don't take it personally. Don't hold a grudge against your twins because of the things that they're asking you to do even at insane hours of the night.
These are all circumstances or physical needs that your twins have that are driving them to make such demands on you. It's not personal. They're not doing it to be malicious.
The same is true of your dear wife. She may be very sleep deprived as well for being up in the middle of the night taking care and feeding the twins. So she may say things, or do things, or not do things, that you could take as offensive. Don't take them as offensive, don't take it as something worth holding a grudge, because that's just going to make matters worse.
Plow through the challenges that you have, see them for what they are, and not any malicious intent on the part of your family. Be forgiving. When something offends you, forgive it and move on.
6. Be Service Minded
The last characteristic of a highly effective father of twins is that you are service minded. This means that you are always on the look out for things that you can do to be helpful to other people (especially in your home and without being asked).
It's one thing for you to come home, and get the honey-do list from your wife, and that's okay to go through and do those things.
It's another thing for you to be proactive in seeing what is needed, or perhaps what is missing, and where you can step in and fill that gap. This could be with childcare for your twins, it could be taking care of the needs of your wife and giving her a break. It could be things around the home: cleaning, organizing, repairing, etc.
You need to be service minded. Look for opportunities to improve your family and your home.
What Do You Need to Change?
Now that you've read through these six characteristics of highly effective fathers of twins, I want you to think about how you can improve yourself as a father of twins.
Are you being involved at home?
Are you showing proper love to your kids and to your wife?
Are you being selfless in the things that you're doing?
Have you become a jack-of-all-trade – helping your family in your home?
Are you forgiving the offensives of your twins or your wife?
Are you service minded and looking for ways you can best help those in your family?
I discuss other key mindsets for fathers of twins in chapter eight of my book, the Dad's Guide to Twins. If you're still expecting twins, I invite you to pick up a copy and read it today.
This topic was originally addressed on the Dad's Guide to Twins Podcast Episode 77:How to Have a Great Year with Twins.