I reached out on Twitter to several fathers of twins and asked them a simple question:
"What's the best piece of advice you've received about raising twins?"
These dads responded with a treasure trove of wisdom in short, easy to digest tweets.
Below you'll find their responses and my take on their advice. Enjoy!
Prepare Yourself Physically
@twindadjoe That I should have gotten in much better shape.

— Richard Deitsch (@richarddeitsch) March 2, 2016
Having and raising twins is physically, mentally, and emotionally exhausting. If you are still expecting, now is the time to get into shape and prepare your body for the trials ahead. My arms got stronger holding my twins. But it would've helped if I was in better shape before then too!
Reset Your Expectations
@cnnross @twindadjoe seems silly, but setting the ambitions low in the first year was definitely helpful.

— Ross Levitt (@cnnross) March 2, 2016
Not a lot will get done in the first months with twins beside keeping them alive. Your work, social, and other commitments will take a back seat to your number one priority: your twins.
Newborn Twins = Survival Mode
@twindadjoe Honestly? "Survive"

— Michael Sanserino (@msanserino) March 2, 2016
When you don't sleep for longer than 2 hours at a time, you start to run out of energy. Your mission in the infant months of twins is to survive. Keep yourself and your babies alive and on track. Keep an eye on the light at the end of the tunnel. It does get better, day by day and month by month.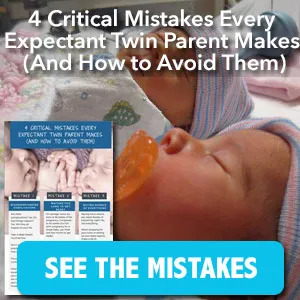 One on One Time
@twindadjoe the best advice I ever got was "make individual time for each of your children!"Those personal moments form your unique bond…

— Ben Roberts-Smith (@BenRobertsSmith) March 3, 2016
Just because you have two at once doesn't mean they are one. Make regular time to spend alone with each of your twins. This one-on-one time will help you get to know them better and build strong, lasting relationships.
Sleep Now (and When You Can)
Get plenty of sleep! https://t.co/NZ0EyPxR7a

— Ric Roman Waugh (@ricromanwaugh) March 3, 2016
Your best chance to sleep as a father of twins is before they are born. Sleep well leading up to delivery so you have a fresh start to twin parenthood. Once the twins are born, you'll need to get creative in getting the sleep you need.
Foster Individuality
Good question. @JennFredFOX29 told me to never refer to them as the "twins" they have identities. That and wine. https://t.co/hO5g7uWKZ1

— Dave Warren (@DaveWarrenFOX29) March 3, 2016
@twindadjoe treat them individually. The rest of the world will lump them together. And don't tell them who was born first

— Chris Barnes (@BarnesPBA) March 4, 2016
Your twins are definitely individuals. Talk about them as individuals and not a pair. This will help foster their individuality.
Patient Parenting
@twindadjoe Patience & pain killers!

— Mark Zinno (@MarkZinno) March 3, 2016
@twindadjoe Patience ! Your girls r beautiful ?? Identical ?? I should of bought a cow, cheaper than formula… and tax break !

— Ric Renner (@RicRenFSSW) March 4, 2016
Take a deep breath and relax. Your patience will be tried over and over as you hit challenges of raising twins. Be patient. Love your twins and it will work out.
Teamwork
@twindadjoe make sure you have a partnership. 2 parents plus any others than can help!

— Chris Wejr (@ChrisWejr) March 3, 2016
Can one person raise twins by his or herself? Yes. Will it be easy? No. You and your spouse need to build a strong partnership in caring for your twins. Plus it helps to recruit other helpers too.
It Gets Better
@twindadjoe Best advice I have to give is: hang in there. Eventually (~4) it starts getting a lot easier, and they'll be best friends.

— Brad Greenlee (@bgreenlee) March 3, 2016
@twindadjoe Not twin-specific, but: whatever terrible phase the kid(s) are going through now, just give it 2 weeks and it will stop/change

— Brad Greenlee (@bgreenlee) March 3, 2016
@twindadjoe "it gets better" (everyone would say this when they saw us with eyes on stalks during the first couple of years – it's true)

— Iain Tait (@iaintait) March 7, 2016
The fog and haze of caring for infant twins will distort your reality. Things are getting better each day and you will survive this. Hang in there!
Swaddle Up
@twindadjoe Not sure, My biggest piece of advice is get miracle blankets and join a twins club

— Ben Goodman (@benontech) March 3, 2016
Miracle blankets (or any means of swaddling your twins) will help soothe them and get to sleep more easily. We swaddled our babies for about three to four months.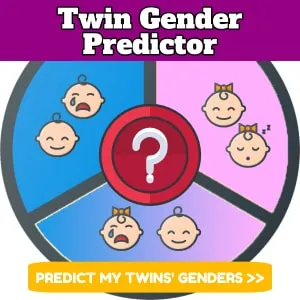 Finding a local twin parent or multiples group will give you access to other parents that have been there, done that, and can give you advice on what you're currently struggling with.
Time Management
@twindadjoe Learn to eat fast…

— Ciarán Bolger (@cbolgerr) March 4, 2016
Your schedule and priorities will get turned upside down with twins. This includes eating. You'll be so busy caring for your babies that you won't have much time to prepare and eat meals. Stock your freezer with ready to eat meals and don't forget yourself!
Don't Compare
@twindadjoe meant try really hard NOT to compare them

— Mike Rabinowitz (@mike_rabinowitz) March 5, 2016
It is very easy to compare your twins to each other. Keep in mind that even identical twins will be different. Each twin reaches milestones at different times so focus on each individually and their progress.
Find a Friend
@twindadjoe Then when you have exactly 83 minutes of free time on a Sunday, you'll have a friend who gets it and dives in.

— Jeff Woodbury (@revjaydub) March 6, 2016
You don't have to do the twin journey alone. Find a friend that you can not only ask for help but who understands what you are going through and knows how to enjoy a few free moments.
You Don't Know What Will Happen
@twindadjoe Expect the unexpected.

— Mr./Coach Matt/Lane (@TrojanTeach) March 7, 2016
Prepare the best you can for your twins but also be prepared for the unexpected. As soon as you get your twins in a good routine, they will hit some new challenge and everything is different again. Expect the unexpected. Roll with the punches.
Enjoy the Journey
@twindadjoe "Nothing will teach you to #liveinthemoment like having kids." My dad. 🙂

— Robert Andrescik (@mediablanket) March 7, 2016
@twindadjoe take a deep breath and relax. They grow up so quick, so enjoy it all.

— Luke S. (@lunker35) March 7, 2016
Congratulations, you've got twins. That is an elite club. Find joy in the journey and treasure the daily moments with your children.
What advice would you add to this list? If you're on Twitter, click below to share your best advice:

Otherwise leave your helpful tips in the comments below.
Original photo by Matthew Hoelscher