Every dad of twins will struggle with raising their children. Fortunately, you don't have to learn everything from scratch.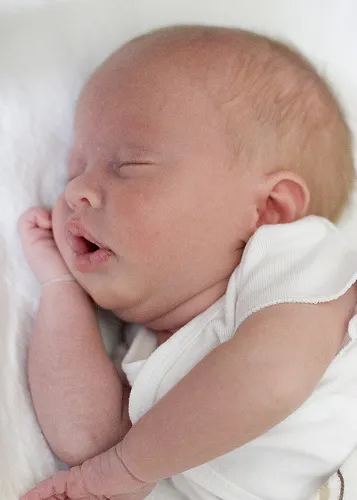 Here are some books that have made life with our twins significantly easier than it would have been otherwise:
Good Night Sleep Tight
We had our twins sleeping through the night by the time they were two months old. We've been very successful at getting our all our kids to bed around 7:00 and having them sleep until 6:00 the next morning. My wife and I love having our evenings free and owe it all to Kim West's The Sleep Lady's Good Night, Sleep Tight: Gentle Proven Solutions to Help Your Child Sleep Well and Wake Up Happy.
Baby Whisperer
Your kids will come with different temperaments and you'll wonder how to react to their behavior and needs. Tracey Hogg's Secrets of the Baby Whisperer: How to Calm, Connect, and Communicate with Your Baby was indispensible to helping us understand our kids and how to communicate with them even from the time they were newborns. My wife and I also resonated with the idea of learning to treat our babies with respect.
The Expectant Father
There are very few books written by dads for dads. Armin Brott's The Expectant Father is the example to which all such books should be written. I read this book when we were expecting our first child and it has been invaluable to review and learn from with each of our children. Even though the book is geared for parents of singletons, the principles that apply to one can be applied to two.
Every dad should read The Expectant Father: Facts, Tips and Advice for Dads-to-Be during the pregnancy to better understand what is happening and what you're about to experience.
My wife even liked it better than many of the pregnancy and child birth books she was recommended as a mom. (Hers didn't have half the comic relief!)
Baby Signs
One of the most frustrating things about parenting is when you can't understand what your kids want. Before they can speak, everything comes out as grunts, cries, or screams. What does it all mean?
Baby Signs: How to Talk with Your Baby Before Your Baby Can Talk will open channels of communication with your kids before you even knew it was possible. The gibberish of screams and cries will be replaced with meaningful sign language that will help you understand what your children need and want in the moment.
This book helped us survive the gap between infants and speaking toddlers.
Dad's Guide to Twins
The Dad's Guide to Twins is the book I wish I had when we were expecting twins. I wrote it after our girls were born to help other fathers prepare for their twins. This book will give you practical tips and tricks on how to prepare your family and home for twins and what to expect when they arrive.
Dad's Guide to Raising Twins
The Dad's Guide to Raising Twins picks up after my first book and helps you through newborns, toddlers, and beyond. This book details how you can balance work and family life, overcome the challenges of feeding and sleeping your twins, and keep your sanity through the first few crazy years with twins.
What books would you add to the list?
Picture by surlygirl