Bottle feeding twins is a challenge you'll face whether you're formula feeding or breast feeding your babies. How do you actually feed them at the same time?
In the 10th episode of the Dad's Guide to Twins podcast, I discuss how you can bottle feed your twins by yourself, day or night.
Show Notes
Listen to the podcast to learn:
How to use a breastfeeding pillow to help bottle feed your twins
Why bouncy seats can be your best friend when bottle feeding your twins
When to feed one baby at a time versus both simultaneously
Different positions to try when feeding your twins
This podcast was inspired by my blog posts How to Single-Handedly Bottle Feed Infant Twins and Bottle Feeding Twins: Middle of the Night Tips.
Subscribe to the Podcast
To subscribe to the podcast, please use the links below:
Click Here to Subscribe via iTunes
Click Here to Subscribe via RSS (non-iTunes feed)
Share Your Thoughts
Please let me know what you think of this episode of the podcast, you can contact me with any questions or comments or leave a comment on the blog.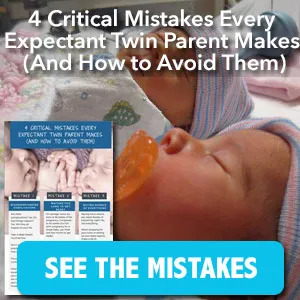 If you enjoyed this episode, please leave a rating and review on iTunes by clicking here. It will help the show immensely!
Thank you all for your support!
Download the Podcast
Download the podcast in .mp3 format (right click and "save as…")
You can find Joe on Twitter and Facebook.
Further Reading