An expectant twin dad wrote and asked, "Can both parents keep working after twins?"
The short answer is yes, they can. If you both really want to, you can make it happen.
However, you both have to really want to work. If one or the other parent is at all a little undecided about this, you may consider the question, "Do you both need to work?"
The long answer hinges on several factors: lifestyle, child care, and work effectiveness.
Seriously consider these questions and discuss them with your spouse.
Lifestyle
What do you want your family's lifestyle to be like after the twins are born?
Do you want a parent to be home with the babies?
Do you both have to work to pay the bills? Or do you both work to maintain a certain lifestyle?
What would you cut back on or sacrifice in your current lifestyle if you only had one income?
Child Care
How do you feel about others caring for and raising your children?
How much will child care cost you? Is the second spouse's income mostly going toward that expense?
Can one parent take off at least a year or so to care for the twins?
Work Effectiveness
Even if you have childcare during the day, you will still have to take care of the twins at night. During the first year, this nighttime care alone will cause a significant amount of sleep deprivation and wear you down.
This will dramatically impact your effectiveness at work. When you are tired, you can't think straight and will not be able to perform to the standard you did before twins.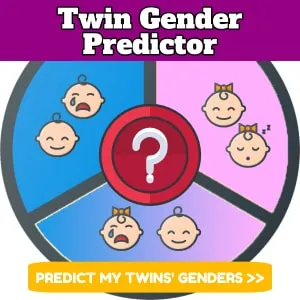 Consider the demands of both of your jobs to see how accommodating they are to any potentially reduced performance. Is it realistic to have two sleep-deprived parents working below acceptable levels? If that is too risky, let one parent work and help that individual get decent sleep so they can keep the job and perform as needed to support the family.
Creative Work Arrangements
If the costs of daycare are prohibitive (which they usually are), many twin parents will try and have alternating work schedules so at least one parent is always home with the twins.
Here are some options that have worked for others to allow one parent to be with the twins most of the time:
One parent works days and the other nights
One parent works part-time at nights after their partner is home from work
One parent has a job that allows them to work from home so they can keep an eye on the kids
Negotiate to work four 10-hour days and have your partner do the same but alternate days off
Cut back on work hours
Work unorthodox schedules (like when the kids are asleep)
All of the above options require sacrifice and some creativity. Discuss the possibilities with your partner and your employer to see how you can adapt your schedule to meet your family's needs.
Balance
You have to figure out what is most important to you. Lifestyle? Money? Raising your twins yourselves? Work?
Often, just the thought of twins causes dollar signs to flash before your eyes. Everyone knows that one baby isn't cheap; two seems exponentially more overwhelming. You both may feel that two incomes are needed just to provide for your new offspring. This may or may not be the case, depending on your priorities.
Twins require a sacrifice of almost everything you currently take for granted, income included. However, the first year with twins is a blur and you can't assume that life will be just like it was before the twins were born.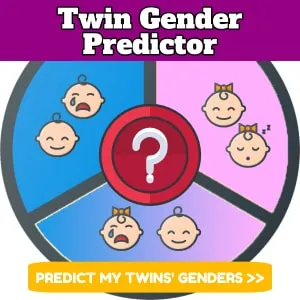 Consider your situation from all angles before you make a united decision. Unity is ultimately what will make whatever you decide work.
Picture by Nayelli Rodriguez