This question comes from Dan, who is currently deployed with the military on Guam.
He mentions that his unit often deploys for months at a time, and he wants to know if it is realistic for his wife to be able to hold down the fort alone while he's gone, especially if they don't have any family on the island?
All right. This is a tough situation, especially for Dan and others like him who are serving in the military, and their spouse is at home with the kids. Now, can your wife handle the twins by herself? Yes. Will it be easy to do? No. It will not be easy, but it is doable, and it is possible.
Help Mom Prepare for Twins
One thing I recommend is making as many preparations as possible, so that your wife has everything she needs on hand before the twins arrive, and before you deploy away from home.
Definitely stock up on food, diapers, baby clothes, et cetera, so if mom is stuck at the home taking care of the infants, and she can't get out of the house for a few days, because things are crazy with twins, that's OK if she still has everything on hand that she needs at the house.
Call in Reinforcements
Now, even if you don't have any family nearby, in Dan's case on the island, are there others you reach out to, who can help with your wife and with the twins?
Perhaps a neighbor or another wife of someone in your unit. Even a little help will be a big benefit for your wife while you're gone.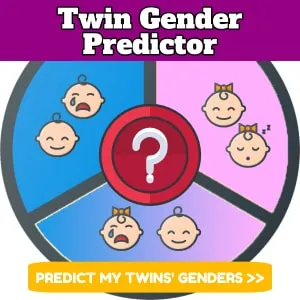 My wife was on bed rest before the twins were born. We arranged for a teenage girl who lived across the street to come over and help with our own boys, our older boys when I was at work. Is there someone near you who can come and help in a similar manner, perhaps a babysitter even for a few hours a day?
Even relieving the pressure and the stress from your wife for just a few hours a day will make a huge difference, whether your wife is on bed rest or has the newborn twins in the house.
So definitely expand your search for those that can be able to help in your absence. That, combined with the good preparations in place before you leave should be able to set your wife up for success with the twins. It's not going to be easy, but it is doable. She will be able to survive. She'll just definitely be glad when you get back home.
This question was originally addressed on the Dad's Guide to Twins Podcast episode 17: Caring for Twins by Yourself, Family and NICU, and Healthy Pregnancy.

Picture by Ed Yourdon
Further Reading