Why do so many celebrities have twins all the time?
It seems everywhere I turn around, some celebrity, an actor, a singer, or somebody from reality television is having twins. So why is this?
Do celebrities have some kind of superpower that helps them to have twins? No, the answer is no.
The reasons many celebrities seem to be having twins are very similar to why more twins are being born in general in society.
Celebrities may be having twins for the same reason as you.
Older Moms
Celebrities tend to wait to get married until they're older because they're focusing on their career or other obligations. Or they just don't want to settle down.
When mom is older, she is more likely to release two eggs, and all of the sudden, you're going to get fraternal twins. Sorry, dad, you don't really have a say in fraternal twins in this case. If mom is double ovulating, dad's sperm are going to fertilize multiple eggs and she's highly likely to have twins.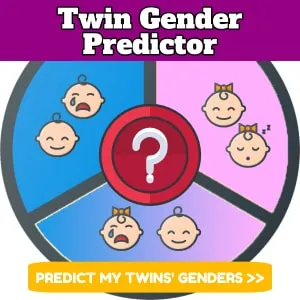 When you hear about celebrities having twins, pay attention to how old they are. Their age may just be the reason why they're having twins.
Medical Assistance
Consider there are medical advances that help aid fertility greatly. You may be having your twins as a result of this. In this regard, celebrities are no different than you.
There are many variations of fertility aid. It could be drugs or assistance that mom or dad take to help aid along with in the natural process. Or it may be in-vitro fertilization where the embryos are implanted in mom's uterus.
Celebrities are no different from you as a parent of twins in this regard, they still need help to have babies.
Perception and Reality
So why are so many celebrities having twins? Well, the reality is that they're not. They aren't having more than a normal population.
But because they are celebrities, you hear about them everywhere. You hear about them in the news, on the web, on your social media feed. You see pictures of celebrities and their twin babies in the magazines at the grocery store aisle.
Here's the deal. You, my friend, are the celebrity with twins.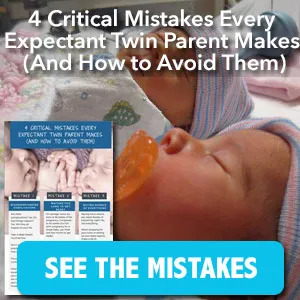 Pay attention to how people treat you in public when you're out with your twins. You will realize that you're the one that's famous. You're the celebrity, and yes, you are awesome.
This topic was originally addressed on the Dad's Guide to Twins Podcast Episode 88: Different Not Easier, Crib Escapes, Celebrities and Twins. Original photo by Kathy