This question comes to us from Will. He says, "My wife and I are expecting twins, and I've begun to think about college savings plans, either 529 plans or otherwise. Any advice you can give on the subject?"
Will, first of all, please note that I am not a financial advisor. However, I have the same concerns for my children's future as well. How am I going to help them pay for college expenses? Here are some of the things that I thought about that may help you as you consider the financial future of your children as well.
Prioritize Your Savings
The first thing to keep in mind is that you will need to take care of yourself and your wife first, especially as you prepare for future years of retirement. Your kids can always work or get a scholarship for college. However, you cannot get a scholarship for retirement. If you have to decide whether you need to save for college or for retirement, definitely focus on yourself first and then college second.
Try to set up an automatic savings plan every month based on your budget. This will help make sure that you're putting away some money over time for the future expenses that your children will incur. You'll need to examine your budget to see just how much you can set aside for that purpose.
Choosing a Savings Plan for Twins
One of the questions you have when your kids are really small is, how will you even know if your kids want to go to college when the time comes? If you're not sure what the future will bring for them, it's OK to save money anyway outside of an official education-type restricted account.
Now, for specific financial advice on 529 plans and saving for college, I highly recommend a podcast called the Money Guy Podcast, where he goes into details on financial matters, from retirement to savings to investing. He has a great podcast on college education plans for your children, including what you should consider and the best plans here in the country.
Start a Habit of Saving
Quoting from a blog post on that podcast, he says, "When it comes to choosing the right plan for your family, remember that you do not have to use your state's plan or the plan for the state your child goes to college in." He includes in this podcast a list of several of the most highly favored, highly ranked 529 plans.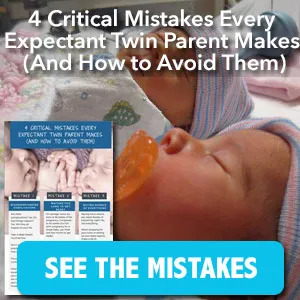 Once your kids are old enough for an allowance, make sure that they are saving a percentage of it for the future. You can talk about the future however you like. Maybe you encourage them to save this money for college, or it could be some other future goal that's several years away.
We do this with our kids, and have since we started their allowance, even from a very young age. That's helped established a habit for them. When they get their allowance, they know certain coins are going to go in certain parts of their piggy bank that has different slots for future savings and for fun money and for charitable contributions. It's become a habit for them, and they don't even question the amount that goes into each of those buckets, and they're happy to do all those things.
We talk with them frequently about the purpose of charitable giving as well as saving for the future for their college as a natural course for them.
Even though they are getting a relatively small amount of allowance because they are still little children, it will help establish that pattern, so that when they start to make more money with future allowance or when they start to get a job when they are older, they will still have the habit of saving and allocating their money responsibly.
More Savings for Twins
The mytwintopia.com blog had the experience of one particular twin mom and what she did to save for her twins' college savings. In her words:
I opened an Education Savings Account with Sharebuilder. I chose the ESA route for it's flexibility. The funds can be used for all levels of education and not just college. Also, the account beneficiary designation can be changed from one family member to the next and the age of limit is 30. I am quite comfortable with managing the portfolio myself and don't see us exceeding the $2000 annual cap in the next few years. I chose Sharebuilder for the low transaction fees. If and when the ESA no longer works for us, then we'll reevaluate the situation and make a new decision.

The other thing I'll be doing is updating my UPromise account. UPromise is a rewards program by Sallie Mae that gives you back a portion of money spent on purchases towards college costs. More information is available on their website.
This question was originally addressed on the Dad's Guide to Twins Podcast Episode 30: College Savings for Twins, Regain Pre-Twin Life, Diaper Genies.
Picture by Mark Ou