I heard from a dad who mentioned that his wife is overwhelmed with the negative remarks out there. They wanted to know where to find positive reinforcement to help keep their sanity.
Unfortunately, there are a lot of risks with a twin pregnancy. When these complications happen, they get a lot of attention because they are potentially devastating to you, your wife, and twins.
If you spend all your time considering all the bad things that can happen, you'll drown in hypothetical disasters that likely will never happen.
What You Can Control
In order to get through the realm of negative possibilities, focus on what you can do and control yourself. You can do many things to help have a healthy twin pregnancy. Additionally, you can do a lot during the pregnancy to prepare for your twins' arrival.
By controlling what you can, you'll focus your mind and help push out negative thoughts that might weigh you down.
Your Local Twins Club
A great resource for seeking positive reinforcement is to talk to other parents of twins. Keep in mind that some may have horror stories that might scare you, but most are very supportive and will help you cope with the challenges you are facing.
Find a local club in your state here.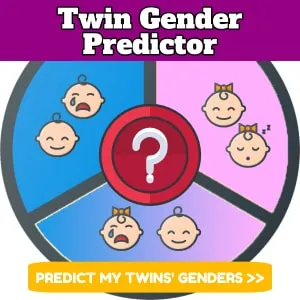 Online Forums
One of the best online forums I've found is the "Got Twins?" community on BabyCenter.com. This forum is full of helpful parents of twins (mostly moms) who have been through your challenges and are willing to listen and help you.
Celebrate Successes
As you progress through the twin pregnancy, celebrate each little milestone that you cross. Each successful ultrasound or doctor's visit is a victory. You'll learn more about your babies and get a glimpse into what is coming.
Focus on what you can control and on what is going well and you'll be ready for any challenges that arise.
Picture by bhenak