How are you going to fit twins in your car? Do you need to buy a bigger vehicle or will your current car serve you just fine?
In the 11th episode of the Dad's Guide to Twins podcast, I discuss how you can fit your twins into your car and what you need to consider when planning your vehicle transportation needs.
Show Notes
Listen to the episode as I discuss:
The magic formula that determines whether you'll need to buy a new car or not
How to plan for all the baby gear you'll need to haul around
How to make sure the car seats actually fit in your car and meet your needs
Alternatives for transporting your family and all the "stuff"
Baby gear we used with our twins in our car:
This podcast was inspired by my blog post Do you need a new car when having twins?.
Subscribe to the Podcast
To subscribe to the podcast, please use the links below:
Click Here to Subscribe via iTunes
Click Here to Subscribe via RSS (non-iTunes feed)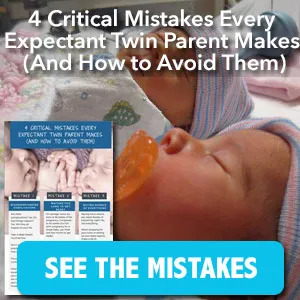 Share Your Thoughts
Please let me know what you think of this episode of the podcast, you can contact me with any questions or comments or leave a comment on the blog.
If you enjoyed this episode, please leave a rating and review on iTunes by clicking here. It will help the show immensely!
Thank you all for your support!
Download the Podcast
Download the podcast in .mp3 format (right click and "save as…")
You can find Joe on Twitter and Facebook.
Further Reading