One of my regrets about our twins' first year was that I didn't get more pictures with both my girls.
You may have a similar problem. If you don't actively make the effort to get pictures with both of your twins, it just won't happen.
It may seem a little silly to plan for pictures, maybe a little contrived, forced, or posed. But if you don't plan for it, you won't get any pictures of you with your babies. Why? Numerous reasons:
Perhaps you are the one that always takes the pictures. If you are behind the camera, you're not in the picture.
If you've got other kids, they will be asking for attention, too, as soon as they see the camera.
The bigger your twins get, the harder it is to physically pick both of them up at the same time for a picture.
You can't take a self-portrait by holding out the camera in one hand while holding a baby in the other since you've got two babies.
How do you make sure you get pictures of you and your twins?
Plan for it.
Keep it always on the front of your mind.
I found it helpful to make a point of getting pictures with my twins on major events and holidays. For example, every holiday and birthday I try to get pictures with my twins. Do I always get pictures on these days? No. But if you don't try, then you'll never get them.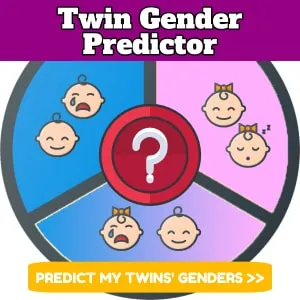 The hard pictures to get are of you and your twins in everyday settings. The trick here is to keep your camera out and nearby.
When you see your twins doing something cute, funny, or spectacular, don't just think, "Oh, that's awesome." Go get your camera (or ask your wife to grab the camera) and take a picture of you and the kiddos.
There are a lot of things about life that are fleeting. Documenting life with photos is a great way to preserve the memories.