This question came from a fellow father of twins, John. He shared an experience that he had with his twins that I thought would be good for all of us to learn from, especially those who are expecting twins.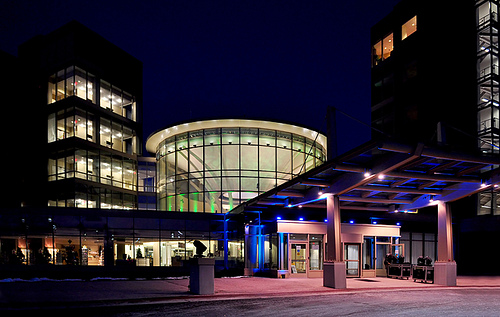 He says his twins were born at 30 weeks due to pre-eclampsia. On the second day of life, one of his boys was diagnosed with a heart defect, so he had to be transferred to a second hospital that was completely across town. So, John and his family ended up having one twin in one intensive care unit in one hospital, and the other twin in another intensive care unit at another hospital across town. He says, "What a mess."
What Can Your Hospital Handle?
His advice, which I think is great advice for all of us, is that if you're considering delivering twins at a certain location, investigate the conditions that they can handle with the newborns at that facility.
How is their neonatal intensive care unit? Can they handle certain types of birth defects? Are there other institutions around town that your twins may be sent to? If you can arrange it so that your twins are going to be delivered in a hospital that has all the facilities necessary to care for your twins regardless of their situation, it's going to be a lot easier for you, Mom and Dad, to go visit them in the NICU. Even if you're not going to have any complications, which you may not.
Hospital Location
You need to consider where you'll be delivering your twins. Where is that hospital, or where are they going to be arriving? Is it close to your house? Is it close to your work? Is it close to family? Think about how you're going to be traveling back and forth or your family are going to be traveling back and forth. Or, if your twins do end up in the NICU, you may be taking time away from work to go visit the twins, etc. Ask your doctor, especially, about hospitals in your city that your twins may be sent to, and what are the circumstances under which they would be transferred to those locations. It's all good information to know up front so that you're not surprised, should the need arise.
So, thank you, John, for sharing the insight into your experience and how we can all plan from it.
This question was originally addressed on the Dad's Guide to Twins Podcast Episode 39: Telling Older Children You're Expecting Twins, Road Trip with Newborns, Two Hospitals.
Picture by James Jordan