With all the pictures you are taking of your newborn twins, how will you tell them apart?
When your twins arrive, they will be swaddled up by the nurses at the hospital and whisked away to the nursery to warm up and be measured.
Since the hospital has a standard set of blankets and head warmers, both of your twins will likely be swaddled in the same exact materials.
Yikes! Which twin is which?
Fortunately, as soon as they are born, each twin gets an id tag (typically around the ankle or wrist) with "baby a" and "baby b" printed on it.
This is fine, of course, for identifying your babies in person.
However, when you are taking pictures of your newborn twins, you won't be able to see that id tag.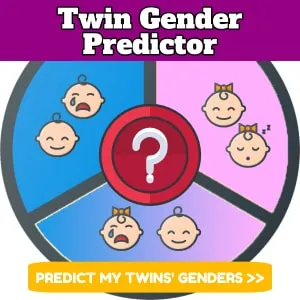 Months later, you'll look back and try to figure out which baby is which.
A trick we used that turned out to be very helpful was to put a visual marker in the background of the picture to help identify the baby. This memory device will help you later.
I used a small yellow piece of paper placed somewhere in the picture with our "baby a". This way whenever we went back to look at pictures we instantly knew which twin was which.
Eventually, you can move on to using color-coded clothes or relying on distinctive physical characteristics to tell your twins apart in pictures. However, in those initial moments after the twins are born, have a backup plan. Put some memory device in the background of the picture that will help you for years to come.
Further Reading