Once your friends and family find out you're having twins, you'll be bombarded with congratulations and many "If you need any help, please let me know" comments.
As a twin parent, you need help. There isn't any "if" about it.
Part of your preparations for your baby twins should be arranging as much help as possible before your twins arrive.
Many people will offer to help. Instead of just saying "OK, thanks," you need to take action.
Go find or buy a magnetic notepad and put it on the fridge.
Whenever anyone says to you, "Let me know if I can help," tell them, "Just a minute!" and go get the pad.
Write down their name, phone number, and ways they are willing to help.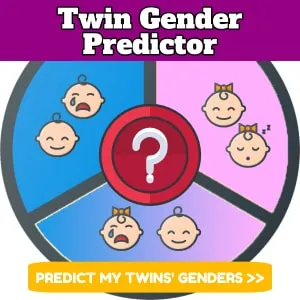 Housework? Babysitting? Bringing in a meal?
You'll be able to gauge their sincerity at wanting to help, and you'll have a fall-back for the times when you desperately need help but can't remember in your sleep-deprived, frazzled state of mind who said they were available.
If you have friends or family members who are absolutely sincere and insistent on helping, commit them to coming over one night a week to take the night shift and do the feeding so you can sleep a full night. Yes, it's an act of love. One you'll undoubtedly be indebted to them for. But one you'll need and be immensely grateful for. This will also be one of the best gifts you can give your wife, who is not only sleep-deprived, but also recovering from a twin pregnancy and possibly a C-section.
Get ready now. Pin down your friends and family on what specifically they will do to help you.
Once the twin babies arrive, you'll be glad you've got help lined up.
Picture by Ruth L