Here is a question that comes from Marge. She says that her daughter has twins, but they each drink different formula. Do we have any hints or tips on how she can keep those bottles straight?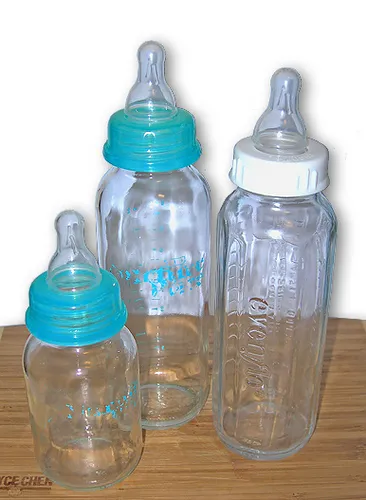 Different Bottles for Different Twins
There are a few things I can think of to keep your different bottles for your different babies straight, particularly if they have different formula for allergy reasons, or for particular nutritional needs, and you need to be able to keep those straight. This is especially important in the middle of the night when you're sleep-deprived, or when you have somebody over to help you.
One thing that you can do is you can buy different types of bottles. For example, you can buy Evenflo bottles for one baby, and Avent bottles for the other baby. In that case, at a glance, it's easy to tell right away which bottle is for which child.
I was looking at different types of bottles, and Avent actually makes clear, see-through bottles, but they also make a pink bottle. Perhaps you can try different colored bottles of the same model, or the same variety, to differentiate between your two formulas for your twins.
Make Your Bottles Different
If you're stuck with the same types of bottles for your twins, maybe you got them as gifts on your registry, or maybe you already have a supply of bottles, you can modify those temporarily, or even semi-permanently. There's always a Sharpie or other permanent marker that you can write the initial of the twin around the edge of the bottle. That'll eventually wash off as you're scrubbing your bottles, but it may work for a few rounds, at least.
You can always take some masking tape and put it on the outside of the bottle with the name of the child, with the type of formula, to help distinguish those, as well.
Keep in mind with masking tape when you go to wash the bottles or put them through the dishwasher that they can stick to the bottle and be hard to remove. You may want to keep that on temporarily and take it off before you wash it.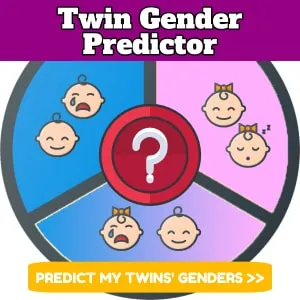 This question was originally addressed on the Dad's Guide to Twins Podcast episode 16: Twin Gender Surprise, Bottle Confusion, and Sleep Tips.

Picture by helenmoverland
Further Reading