Here is a question from a father of twins. His twins are 7 months old. He's in the army and he's about to deploy overseas. He says that his biggest concern is giving good support to his wife and his boys when he's far away. He says his family has good support close to home, and they're going to have a nanny while he's deployed, but his biggest goal is to be as much a part of their lives as possible. He wonders if I had any suggestions to do that.
First of all, thank you. My family and I are extremely grateful for your service and appreciate the sacrifices that you and your family make for us and for our country.
Maintaining a Long-Distance Relationship with Twins
In order to build and keep a good relationship with your twins even when you're deployed, the first key to success is that you want to be part of your family's life, and you want to be involved, even from a distance. It looks like you've already got that part down. This mindset will ensure that you keep your wife and your kids in the front of your mind while you are away, and that you'll take advantage of opportunities to talk with them.
Since your boys are very young, 7 months, connecting with them via video will be a great way for you to stay familiar and be a part of their lives while you are away. Probably due to time zone differences between where they live and where you'll be deployed, you might not always be able to chat at the same time of day, or while the whole family is awake. However, perhaps your wife could always show your twins a video of daddy singing a good night song or reading a story as part of their bedtime ritual. Some routine that you may have with them now, before you leave, try to continue that, do recordings of that so that your twins can see you on a daily basis.
You may also continue writing regular, personal letters to each of your boys while you are deployed. Of course they won't necessarily understand them now, because they're so young. But they will be very meaningful as your boys grow older and you and can review and discuss them together.
I wish you and your family all the best as you prepare for your deployment. I think you'll be successful in keeping and building the relationship with your family even over a great distance.
This question was originally addressed on the Dad's Guide to Twins Podcast Episode 57: Long Distance Father/Twin Relationships, Finding Caregivers, Newborns and Running a Business.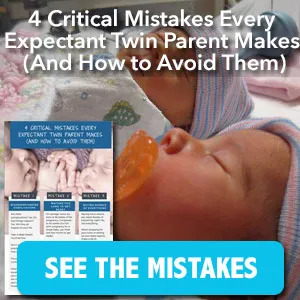 Picture by The National Guard.