I received this question from an expectant father of twins. He is trying to plan out his paternity leave for once the twins arrive. The twins are going to be the first children, and even though it's early in the pregnancy, he's trying to figure out how he should arrange his work schedule. He wondered about the schedule of what he's planning on doing, how many days per week he's going to try to work, and how to phase himself back into work after the twins arrive. He thinks he's got a good solution at hand, but the question is, what should be Plan B? That is, if the twins have to stay in the hospital after mom comes home from the hospital or something else happens. He wonders if I have any recommendations for the situation.
He says, "I don't know whether it would be logical to work three days a week and have two days off to provide comfort and support for my partner, while the twins remain in the hospital, or only commence the full week off once the twins once the twins, or one of the twins, comes home."
Paternity Leave for Twins
Planning paternity leave is an important thing that you need to do as a father of twins, and you need to set expectations with your boss early. As an example from the question I got, this dad is right on target. Well in advance of the twins' delivery, you need to start having a conversation with your manager, with your employer, to make sure you can get the time off that you need. The important factor is to say, "This plan is subject to change," because your twins are going to come potentially early, they may have complications, they may spend time in the Neonatal Intensive Care Unit, in the NICU, and that can cause complications in when you can or cannot return to work. If the babies are going to come home straightaway from the hospital, as soon as mom comes home from the hospital, whatever schedule you work out in advance should probably hold just fine.
Keep in mind that you're going to work your time-off schedule, like we've talked about previously, in line with what kind of help you can bring into the house; if you can bring your family in to help with the twins, or friends to come and help with the twins, it may allow you to delay your paternity leave or stagger your paternity leave over time, to stretch out the amount of time that someone is home with mom and the twins to help out.
Planning for a Hospital Stay
If your twins end up in the Neonatal Intensive Care Unit, you should try to work as much as you can during that time. I suggest that you save your time off for when the twins actually come home, and both you and your partner are having to care for them by yourselves. When the twins are in the NICU, you're free to go visit them, and all of the care for them is being provided by the hospital staff; by the nurses and by the doctors. The reality is that, while you can go and visit and interact with your twins in the NICU, your children's condition will probably limit how you're able to interact with them. However, even just sitting and looking at them, holding their hand, or reading stories to them is still very important for you as a father to bond with your twins during their time in the NICU.
One thing that you can try to do is see how you can work your regular full-time work schedule around visits to the NICU. You may want to plan to stop at the hospital on your way to work to visit with your twins. You may want to take time at lunch, during the lunch break, to go visit with your twins in the hospital, and then swing by the hospital on your way home at night, to visit with your twins as well. Of course, this depends on if the hospital that your twins are in is actually close to your workplace. Maybe talk through with your boss, how you can maybe have flexible work hours, or maybe you go in to work earlier and leave earlier to allow you time to go to the hospital to visit with your twins.
Like I said before, you want to save those full days off until your twins are back home, because that's when all the work and all the burden falls to you as the parents of twins. While they're in the NICU, try to be creative in how you can spend time in the NICU without necessarily interrupting your work schedule so you can save up that time off for later.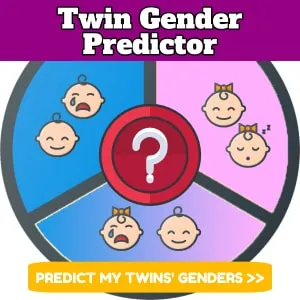 This question was originally addressed on the Dad's Guide to Twins Podcast Episode 35: Taking Paternity Leave with NICU Twins, Raising Twins Hassle Free.
Picture by Joe Goldberg