When your babies are newborns and very young, you can have the twins sleep in the same crib.
As they grow, they will each need their own crib but you can still have them in the same room.
However, as they head toward their one year mark, you'll notice that nap times are getting more difficult. Your twins may not fall asleep like they used to.
Now they babble and squawk at each other and neither seems to fall asleep quickly or at all.
To help solve this problem, we turned to The Sleep Lady, who suggested we start separating the girls for nap time.
Since we opted not to buy a bigger house when we found out we were having twins, we didn't have a spare bedroom to put a sleeping girl in. So one girl stayed in her crib and the other went into a pack-and-play in our master bedroom.
This separation was great. Both girls started falling asleep quicker and took better naps. When one girl woke up, the other could continue sleeping uninterrupted if needed.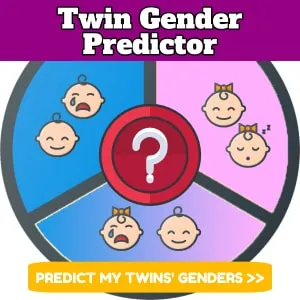 At bed time, the girls still both went down in their cribs in the same room. They would talk and chirp for awhile but we didn't see the same problems that we did with nap time. After all, it's easier to fall asleep when it's dark and there aren't as many fun things to do just outside their door like during the day when the sun is out and their brothers are running around.
So if you're having trouble with your toddler twins sleeping during naps, try separating them. You may then have a return to a quiet house where you can get all those "to-do" items done. Or just take a nap, too.
◦
Picture by André Mouraux
Need help sleep training your twins? Check out this step-by-step guide to sleep training twins from fellow parent of twins, Nina Garcia.
Further Reading