We recently got a question about sleeping arrangements in bedrooms. The question is, "Should you separate the twins in their different bedrooms right away when you bring them home from the hospital? Or will this interfere with twin bonding?"
As we've talked about before, we had our girls in the same room from the moment that we brought them home from the hospital. However, we have had to separate them for naps during a season when they couldn't quite settle down to rest by themselves when they were both in the same bedroom.
It's OK to Use Separate Rooms
Our pattern has been that we've always tried to establish habits and routines that we intend to keep. This has helped our kids get in a good routine and know what to expect. If you ultimately plan on having twins in separate bedrooms, now is a great time to start.
It is as good a time as any when you bring them home from the hospital to just put them in their separate rooms where they're going to be eventually. Now, of course, your twins will have plenty of time together throughout the day to bond.
So I wouldn't worry too much about them losing out on the ability to bond as twins because they've already spent close to nine months in utero together. Once you bring them home, they're going to spend a lot of time together in the daytime, feeding and playing. So, if you have them in separate bedrooms for sleeping, I don't see that as a big problem to interfere with their twin bonding experience.
This question was originally addressed on the Dad's Guide to Twins Podcast Episode 42: Separate Twin Bedrooms, Being a Useful Husband, Twins as Friends.
Picture by David J Laporte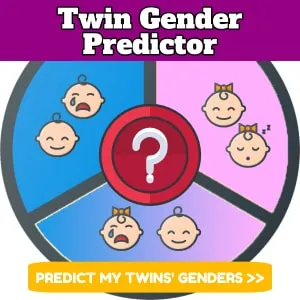 Need more help sleep training your twins? Check out this step-by-step guide to sleep training twins from fellow parent of twins, Nina Garcia:
Further Reading