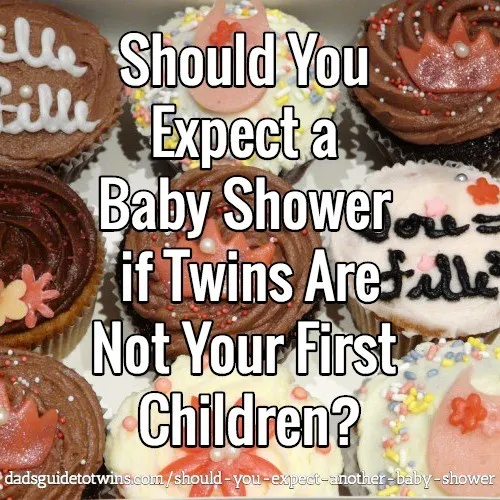 Should you expect another baby shower when expecting twins — even if you already have a child? What is the etiquette on this?
New Situation. New Baby Shower.
When you have twins, you break a lot of the "normal" rules of having kids (beyond just the obvious two-at-one-time thing). This gives you some liberty with all aspects of the pregnancy, including baby showers.
Even if you've got another child or children, you can still benefit from a twin baby shower.
Odds are you have only one car seat, a one-seat stroller, one crib, and one high chair. With twins you'll need two of each of these items. A twin baby shower is a great place to raise some money to buy one of these more expensive items.
Different Baby Shower Venues
If you are afraid of alienating your friends or family with another baby shower, look at having one with a different group of people or in a different location.
Evaluate your circles of friends. Each of those could be a potential baby shower: work, neighbors, church, extended family, etc.
Different Baby Shower Format
Baby showers are traditionally the introduction to kids. A twin baby shower needs to be an introduction to reality.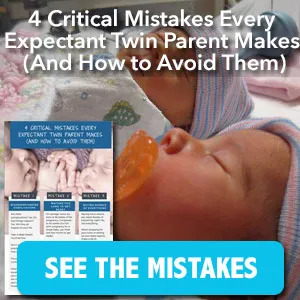 Focus the baby shower on practical and necessary preparations to make the twin pregnancy easier and smooth the transition to newborn twins.
I loved the freezer meal shower my wife had when she was expecting our twins. Guests brought a homemade or store-bought meal that went straight into the freezer. We stocked the freezer and drew on these supplies during bed rest and newborn twin phases.
Have a freezer meal shower or another format (painting party, crib assembly party, etc.) where people give you the specific things you need for twins or help with something around the house.
How to Get a Twin Baby Shower
One thing you'll always need to do when expecting twins is ask for help. This includes baby showers. You might be lucky and have a friend or family member volunteer to host a shower. Good for you.
If not, don't be afraid to talk to close friends and suggest a twin baby shower like we discussed above.
People will empathize with your situation. You are having twins. That is unbelievably difficult. How are you going to pay for all that stuff? With the help of others!
Picture by Sugar Daze