There is literally a plethora of children's books out there, but only a very small portion of them are about twins. If you want to get some titles that you feel your own little ones would truly appreciate as something that they could relate to, here are some good recommendations:
Collections and Series of Books for Twins
There are series and collections about twins as well. The following books for twins make some great choices to start with:
"The Twins" Series by Ellen Weiss – It carries titles such as "Twins in the Park," "Bathtime for Twins," and "Playtime for Twins." These rhyming books about a charming and imaginative set of twins are great to read aloud.
"Chip and Zee" Series (Catherine and Laurence Anholt) – Perfect for those who are about to or already are learning to read, this series features the most adorable twins in Jungletown. The short and fun text is accompanied by wacky illustrations.
Specific Books for Twins
"T Is for Twins: An ABC Book" (Mary Bond) – Babies are expected to have at least one ABC book in their library, and this makes an especially ingenious choice for twins. Displaying pictures of real life twins as they interact with each other, it even features clear plastic pockets where you can insert pictures of your own twins.
"Twin to Twin" (Margaret O'Hair) – About a set of boy and girl twins, this unfolds in rhyme and is beautifully illustrated, making it definitely a good bedtime read for babies and toddlers.
"Twins!" (Charlotte Doyle) – The emphasis is on doing things in twos – twice the effort, double the fun. It shares a peek into a day in the life of twins using cheerful rhyme.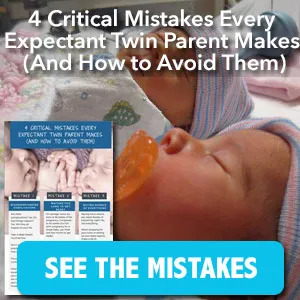 "My Twin My Friend" (Lynne Crump) – With fun rhymes and cute illustrations, this is a unique and entertaining book about the joys of being a twin. It features different combinations of twins and helps readers understand how special being a twin is.
Family with Twins Books
If you want books that focus on the entire family with twins, the following are some of the suggested titles:
"The Paris Morris" Collection – This set consists of three books written by 10-year-old Paris Morris. This is actually better geared toward siblings of twins, but the twins would still enjoy reading something that comes from a different perspective.
"Twinnies" (Eve Bunting) – This is a book that could teach your twins about empathy as they realize how siblings of twins can be eclipsed by the general excitement, fascination, and effort of dealing with multiples.
If you want to add some celebrity elements in your twin library list, it's a well-known fact that the Olsen twins have built an empire on their twindom, and it includes storybooks geared toward readers aged eight and older. Titles to search are "Two of a Kind" and "It's a Twin Thing." Besides Mary-Kate and Ashley, you can add famous actress Jane Seymour, who has written a playful little book, "Me and Me (This One & That One)," inspired by her own twins.
Twins make interesting book subjects, and are even more engaging for twins themselves to read about. If you want to encourage the love of reading in your twins, these books ought to help.
What books for twins have you and your family enjoyed?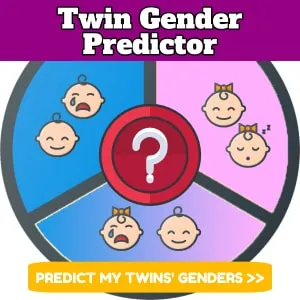 Picture by Jill M