Sometimes I run across a piece of baby gear that I really wished we had when our girls were infants. For my wife or I to single handedly bottle feed both our twins, we put the twins in two bouncy seats and sat between them on the floor. It worked, but it could have been better.
When the founder of Table for Two, Lindsey Sandefur, gave away a free table to one of my readers last year, I was very excited.
What is Table for Two?
If you're not familiar with the Table for Two and why it will make your life so much easier with infant twins, read on…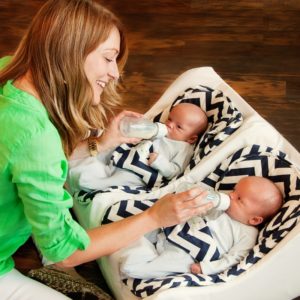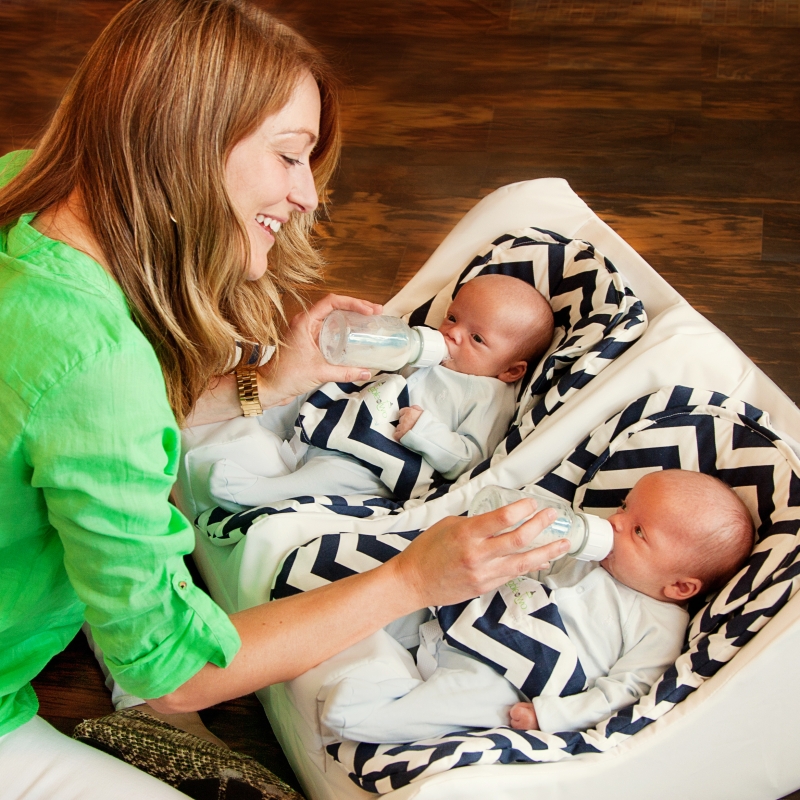 One key to keeping your sanity is to keep your twins on the same schedule. This means feeding them at the same time. Unfortunately, when you are alone, this isn't always easy.
However, with the Table for Two system you get a secure, sturdy twin feeder that makes mealtime more comfortable for you and your twins. No more struggling to position your babies in order to bottle-feed them at the same time!