Taking paternity leave when your twins are born can have some complex decisions. In this fifth episode of the Dad's Guide to Twins podcast, I discuss when you should take your paternity leave with twins and how to structure your time off from work.
Show Notes
I start with a listener question: Do your twins' cribs need to be right next to each other?
Listen to the podcast to help decide how to get the most out of your paternity leave when your twins are born:
What FMLA means for your paternity leave
Key employer considerations for paternity leave
When you should take your leave
Dealing with late stage twin pregnancy issues without taking leave
How to handle work when twins are born
Why you don't need to be the only helper
Ways to be creative with your paternity leave to maximize the benefit for your family
The main part of this podcast was inspired by my blog post When a Twin Dad Should Take Paternity Leave From Work.
Subscribe to the Podcast
To subscribe to the podcast, please use the links below:
Click Here to Subscribe via iTunes
Click Here to Subscribe via RSS (non-iTunes feed)
Share Your Thoughts
Please let me know what you think of this episode of the podcast, you can contact me with any questions or comments or leave a comment on the blog.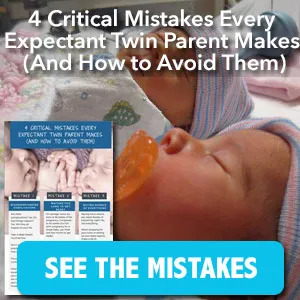 If you enjoyed this episode, please leave a rating and review on iTunes by clicking here. It will help the show and its ranking in iTunes immensely!
Thank you all for your support!
Download the Podcast
Download the podcast in .mp3 format (right click and "save as…")
You can find Joe on Twitter and Facebook.
Further Reading