This is the first episode of the Dad's Guide to Twins podcast. I'm excited to bring you tips and tricks on having and raising twins via a new podcast.
Show Notes
In this inaugural episode, I discuss essential tips for naming your twins.
This podcast was inspired by my blog post on how to name your twins.
Listen to the podcast to hear important tips for naming your twins, including:
The long term implications of your twins' names
Valuing each of your twins as unique individuals
Naming patterns to avoid with your twins
Where to seek inspiration for twin names
The ultimate twin name check you'll need to use
Sites mentioned in this podcast:
Subscribe to the Podcast
To subscribe to the podcast, please use the links below:
Click Here to Subscribe via iTunes
Click Here to Subscribe via RSS (non-iTunes feed)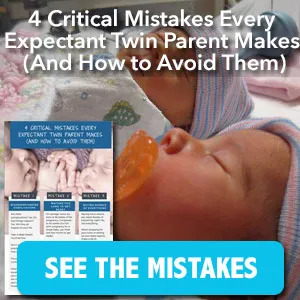 Share Your Thoughts
Please let me know what you think of this episode of the podcast, you can contact me with any questions or comments.
If you enjoyed this episode, please leave a rating and review on iTunes by clicking here. It will help the show and its ranking in iTunes immensely!
Thank you all for your support!
(NOTE: Still expecting?
Get weekly updates on your twin pregnancy here.)
Download the Podcast
Download the podcast in .mp3 format (right click and "save as…")
You can find Joe on Twitter and Facebook.
Further Reading