Children with special needs have different preferences in toys than others. A common toy can be either too challenging or unappealing to such a child. Choosing a toy for them may also be a challenge to you as you wouldn't want a product with an overwhelming mechanism for your child. Yet, you can find great toys for kids with special needs if you look in the right direction.
What's more, the toys for children with special needs should have features that stimulate the little ones' social skills and imagination or teaches them about the world. However, these toys should also be functional enough to allow the child to play independently. To help you out, we have compiled a list of five great toys for kids with special needs that are guaranteed to keep them entertained and happy!
Musical Boat Owl Crib Toy and Soother
One of America's most wanted toys for kids with special needs is a sensory product that encourages its users to touch and feel it using their fingers and challenging their imagination. The toy is a crib attachment that clips onto a side of the baby's crib and projects small stars onto the room's walls. This owl-shaped toy also has a therapeutic effect which you can discover by reading MomCrib's review of this favorite sensory toy.
Also, the owl crib toy can easily catch your kid's attention and keep them busy as you are changing diapers. You can go even further and encourage the baby to crawl by placing the boat owl crib toy on the floor!
FlagHouse Vibrating Pillow
The vibrating pillow which is activated by touch relaxes and stimulates an agitated or an energetic child. Sensory integration is beneficial for a child who needs to rest. The FlagHouse pillow has been designed for child safety as it is covered in corduroy fabric and filled with foam. It needs batteries to function. The pad works both as a hugging toy and as a seat to help them fall asleep.
Melissa & Doug On the Go Water Wow
Kids over the age of three can develop their visual perception and acquire excellent motor skills through the fun they can have with these reusable water-reveal activity pads. The Melissa & Doug toys are revolutionary to the industry of toys for kids with special needs as they allow children to get creative without getting dirty. Melissa & Doug's refillable water pens are easy to grip and use. According to a study, creativity can even help older kids who are facing learning disabilities.
The child will get two coloring board books, each of them equipped with a refillable water pen. The white pages are reusable once they are dry and filled with color when wet. As the page dries, the child is encouraged to fill the colors again, come up with new ideas, and relax.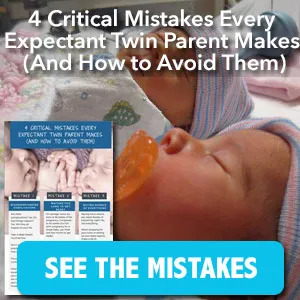 WABA Fun Kinetic Sand in Motion
Most parents would rather keep their kids away from any potential dirt, viruses, or bacteria and unconsciously avoid such toys without knowing too much about them. Kinetic sand is a therapeutic product that psychologists use in therapy sessions. The toy is basically a box of sand that the kid can play in to develop fine-motor skills, shoulder strength through large arm movements, and become relaxed thanks to the sensory input. This toy can actually be part of a playground survival kit that any child will enjoy.
The sand can be turned into some of the most appealing shapes for the child. The more he or she plays with sand, the wider the variety of shapes and sizes will be. Kinetic sand acts like playdough that can be twisted, tossed, or sliced. The texture is soothing, and the visual effects of the result are very rewarding. The sand doesn't dry out, and it is allergen-, gluten-, and dust-free. No, it doesn't leave residue on the table either.
Buckle Toys Blizzard Penguin
Penguins are charming, and so are colorful buckles. The toy is equipped with five child-friendly buckles in a variety of colors that help toddlers develop early cognitive and motor skills, problem-solving abilities, and hand-to-eye coordination.
The colorful decorations and winter-themed embroidery encourage the child to play with the straps and buckles. You can clip them on a diaper bag, shopping cart, stroller, high-chair or a car seat. The toy is made of soft plush for extra safety while toddlers are snapping and clicking the buckles. You can engage the child by hiding tiny treasures in the toy's back pocket.
Wrapping Up
You can purchase a variety of presents for kids with special needs. However, some toys are specially designed to help them develop basic life skills. Learning through play is essential for a child who requires more attention than the average one. Toys for kids with special needs are colorful, engaging and delightful to play with for hours on end. The five items in our post are appreciated by child development experts, psychologists, and mothers alike. Consider them and notice their surprising effects!
Further Reading