As parents of twins we are in a unique club. However, it can often be hard to find unique and meaningful twin-related products and gifts, especially for new twin-moms who no longer have time for the hobbies they used to enjoy.
That's why I was excited to hear from fellow twin dad John Pruden whom I interviewed on the Dad's Guide to Twins podcast earlier this year.
John runs GroovyTwins.com an online jewelry boutique that makes premium handcrafted silver pendant necklaces with fresh and unique twin-inspired designs.
It was fun to see the creativity and types of designs that John has created as they break from the stereotypical twin designs you see everywhere else. John has been a 3D artist for over 20 years, and decided to use his skillset to design and create the jewelry. It's also nice that GroovyTwins not only produces everything in the U.S.A., but they also donate 5% of it's profits to the Arthritis Foundation.
Any one of his collection of pendants would make great gifts for the mother of twins in your life (or grandmother). As you know there are plenty of reasons to celebrate: birthdays, maternity gifts, anniversary, Mother's Day, Christmas, etc.
Twin Feet Pendant
John sent me a "Twins Feet" Silver Pendant Necklace to review and I was impressed with the detail and quality of the design.
The little feet are positioned together in such a way that it reminds me my infant girls' little feet. The forms are truly three-dimensional, rather than flat imprints, and are the only design as such I've seen.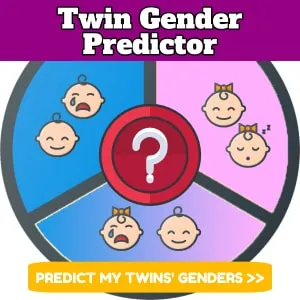 The pendant itself is about a half inch tall and 3/4 inches wide (1.25 cm x 1.8 cm). This is large enough to feature the design but not so large as to be overwhelming and heavy to wear. It is solid .925 Sterling Silver, which unlike gold, won't cause allergic skin reactions.
The accompanying rounded box sterling silver chain is 18″ long so it should easily fit around any neck and won't snag in long hair due to it's smooth corners.
Packaging
The packaging with the pendant has an earthy, organic feel and is perfect for gift giving.
Each pendant comes in a brown kraft jewelry box wrapped in a simple yet elegant orange ribbon , underlining a hand-stamped GroovyTwins logo.
Inside the box, the pendant is in a cotton muslin bag and rests on a dark cork material which makes a stunning visual. The pendant and necklace are also stored in separate ziploc baggies for extra protection.
Here is a quick unboxing video of what to expect when you receive a Groovy Twins pendant:
Get Your Pendant
You can shop for the perfect twin inspired pendant in Groovy Twins' Etsy store or at GroovyTwins.com.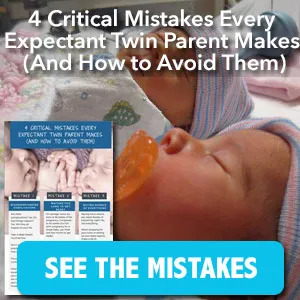 I have been compensated by Groovy Twins for this post; however, as always I am sharing my own thoughts. All opinions are my own.