The time has come to announce to the world your twins' gender. There are many great twin gender reveal ideas that you can choose from to make the big news a memorable occasion.
I've put together a twin gender reveal compilation below with real-world examples from your fellow twin parents and what they did to discover the gender of their twins.
Keeping the Reveal a Surprise
Remember that you can keep the gender of your twins a surprise, you'll just need to coordinate with the ultrasound technician and doctor so they don't spill the beans.
For any of these twin gender reveal ideas to work, your trusted friend or family member will need to collect the gender results from your doctor. These are usually given to you in a sealed envelope.
Your friend will then need to purchase and set up the twin gender reveal party supplies that enable a big reveal to happen. This will include ordering balloons, powder canons, candles, or whatever color-coded surprise you want to have.
A surprise twin gender reveal is doable, here are some popular gender reveal ideas for twins that you could use that will be fun for both you and your guests:
Dust Cloud Twin Gender Reveals
Have your friend paint two mason jars, one blue and one pink so that you can't see what's inside.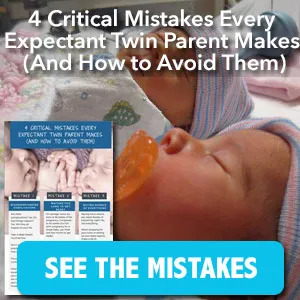 Fill each mason jar with the colored chalk dust that matches the gender of your twins. One jar for each baby.
You and your sweetheart throw the dust into the air to reveal your twin's genders:
Light the Smoke Candle
Order a pair of candles whose smoke changes color once they start burning:
Have Your Kids Help with the Twin Gender Reveal
Already have kids? Let them help reveal the gender secret. This could work for just your immediate family or in a larger twin gender reveal party. Just remember that kids are unpredictable so their reactions may vary:
Confetti Cannon
Boom! You're having twins. Use a confetti cannon to spray the gender news into the air:
View this post on Instagram
Baseball Twin Gender Reveal
Love baseball? Get a pair of gender reveal baseballs. Yes, those exist. Then knock them out of the park.
Take turns hitting the balls or pitch to a pair of batters: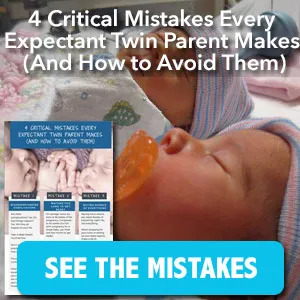 Golf Ball Twin Gender Reveal
Enjoy golfing? Then reveal the surprise with gender reveal golf balls:
Twin Gender Reveal Balloons
Get two black balloons filled with either colored powder or confetti. Have each parent pop a balloon to reveal your babies' genders:
Shotgun vs. Balloons Twin Gender Reveal
If you love hunting and shooting, then this unique take on the gender reveal balloons is a good idea. Instead of popping your balloon with a boring needle, shoot them instead (swipe or click right arrow on IG post to see video):
Twin Gender Reveal Cake
Everyone loves cake. Discover the news of your twins' gender with either a double layer cake or two separate cakes. The frosting and decorations should leave you guessing but the cake inside should be blue and/or pink colored:
Filled Cupcakes Twin Gender Reveal
Prefer cupcakes to a big cake? Get cupcakes filled with colored frosting. Take a bite to reveal what you're having:
Twin Gender Reveal Decorations
The good news with twins is that you can still use a lot of the gender reveal decorations you'll find on Amazon or other specialty stores. You'll just need to get two of the actual revealer (be it the golf ball, cannon, balloons, etc.)
Which of the above twin gender reveal ideas is your favorite? Which will you use (or did use) with your twins?
I hope your gender reveal party for twins goes well and you have a pleasant surprise!