When you are expecting twins, you've got tons of questions and some fear of the unknown that is ahead of you. While there are many books on twins, very few focus on the nitty-gritty practical things you need to know.
Dr. Khanh-Van Le-Bucklin M.D. is a pediatrician and mother of twins. This doubly qualifies her to deliver very accurate and actionable tips in her book Twins 101: 50 Must-Have Tips for Pregnancy through Early Childhood From Doctor M.O.M..
Twins 101 breaks down a lot of the complexities of the twin pregnancy and beyond into a series of simple sections and easy to follow tips.
Pregnancy
Even though the book is written by a doctor, she doesn't overload you with all the possible medical issues your twins may face. The book clearly explains common medical issues and then gives practical tips on how to manage them.
The author frames the explanation of medical issues with the tip to not worry about all the horror stories. This wise counsel will help you avoid feeling doomed from the start of your twin pregnancy. You'll eliminate a lot of stress and worry when you focus on what comes and deal with problems as they arise.
Delivery
Since the author is a mother of twins, she realizes that there is more to having twins than just the pregnancy. The majority of the book focuses on what happens after the twins are born.
Twins 101 breaks down what to expect during delivery and what a possible trip to the Neonatal Intensive Care Unit (NICU) might be like.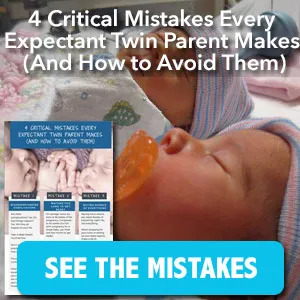 Day to Day Life with Twins
As a father of twins, you worry a lot about providing for your kids. Twins 101 walks through sensible shopping tips and several survival tips that will make your life easier and save you money.
Will Dad Like this Book?
The Twins 101 book is a very quick read and full of very practicable tips which you can actually use. I found many themes from my book echoed in Twins 101, which underscores the how-to nature of its chapters.
Get Your Copy
You can get your copy of Twins 101: 50 Must-Have Tips for Pregnancy through Early Childhood From Doctor M.O.M. on Amazon.com.
Have you read Twins 101 already? What did you think?