When planning for your twins, you will often ask: "do we need to buy two of this or just one?" In the 9th episode of the Dad's Guide to Twins podcast, I discuss when to buy double when preparing for your twins.
Show Notes
I start with a question from a father of twins who wanted to know how to get his twins back to sleep when they wake up in the middle of the night without having to stay with them.
Recommended books for helping your twins sleep through the night and form good sleep habits:
Listen to the podcast to see when you should buy double and when you can get by with just one of something for your twins.
How to plan for two
When to stagger purchases to stretch out your budget
Why you can get by with one item in the beginning but not forever
The main part of this podcast was inspired by my blog posts Having Twins Doesn't Mean You Need Double of Everything and Twins Don't Need Two of Every Toy.
Subscribe to the Podcast
To subscribe to the podcast, please use the links below:
Click Here to Subscribe via iTunes
Click Here to Subscribe via RSS (non-iTunes feed)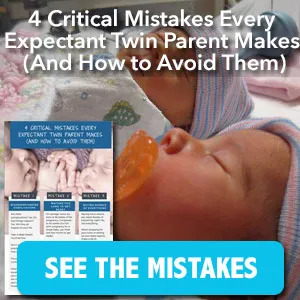 Share Your Thoughts
Please let me know what you think of this episode of the podcast, you can contact me with any questions or comments or leave a comment on the blog.
If you enjoyed this episode, please leave a rating and review on iTunes by clicking here. It will help the show immensely!
Thank you all for your support!
Download the Podcast
Download the podcast in .mp3 format (right click and "save as…")
You can find Joe on Twitter and Facebook.
Further Reading