Tim, a fellow father of twins, did some experimenting and research on white noise. Often times, getting your twins to sleep is a challenge, and white noise often helps them relax. It helps them go to sleep. Tim said one time, he wanted to try something when they were both crying. So he took out the vacuum and turned it on. And he said within minutes, both the twins were asleep.
He said having the vacuum on for an extended amount of time was not an option. So he used a white noise app on his phone. And he also played a vacuum cleaner sound on his other phone. And it worked. It worked great.
White Noise at Bedtime
So Tim, I think this is a great idea using the apps on your phone to create white noise to help soothe your twins. Of course, your twins, when they're in the womb, still inside mom, they're used to hearing a bunch of noise including Mom's heatbeat. And you can mimic that noise after birth with the white noise app, or even the vacuum cleaner. That will help soothe them.
Another great thing about having a white noise machine or app is that it frees you from having to feel like you need to be super quiet around the rest of the house. That noise in the room, in the nursery with the twins, is going to help cover up other noises they're having around the house as you talk with family members, do the dishes or walk around the house.
White Noise Levels
Tim said that he was getting a little nervous about having too much noise and if it was harming the ears of his little twins. He says that he consulted with an audiologist, and he got a sound meter. And so, he says he typically tries to keep the noise under 70 decibels, because more than 80 decibels can be damaging. And definitely for babies' ear canals, which are, so small, you really don't want to get above 65 decibels.
If you have a dedicated sound meter, you'll be able to measure that. Otherwise, please be extremely careful when you're using white noise around your twins. You don't want to damage their ears.
Shushing to Put Twins to Sleep
Tim also added that he found a shushing application, called Baby Shusher. That will shush your baby to sleep. He says that it works well, and he runs it at the same time as he runs his vacuum app. So he's got white noise shushing. It's like the perfect combination. And he says he didn't have to get light-headed by shushing himself. When our twins were born, we didn't use a shushing app. However we were the manual version of that when were shushing our twins.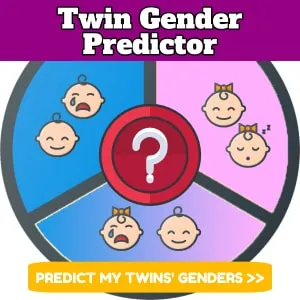 We did it with our older boys as well. And it kind of worked magic. It gave them extra sounds like what they were hearing in utero. It's kind of the heartbeat that they hear from Mom or even their own heartbeats they could hear while they're still developing.
Here are some of the white noise apps mentioned:
White Noise
Baby Shusher
This question was originally addressed on the Dad's Guide to Twins Podcast Episode 46: Reality of Twins in a Small Apartment, Rocking Twins to Sleep, White Noise Help.
(NOTE: Still expecting?
Get weekly updates on your twin pregnancy here.)
Picture by Jessica Spengler