You may think you have a good memory, but you don't. (Or won't, in the near future!)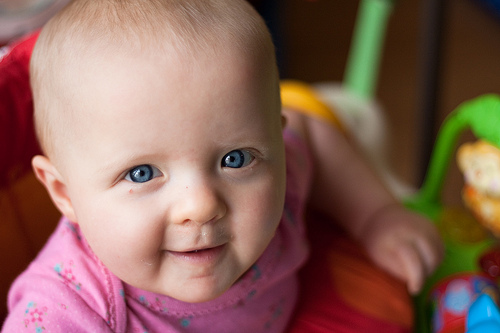 You don't have a good memory because of two things: sleep deprivation and twins.
During the early days of having your twins home, you will be so tired that you won't trust yourself to remember anything important.
Unfortunately, you are responsible for something important: keeping your twins alive.
It is therefore imperative that you keep a log of what is happening with your twins: feedings, diaper changes, medications (if applicable), amount of sleep and when, etc.
Why? Because you will forget.
You'll forget who ate last.
You'll forget who pooped and when.
You'll forget what time you put the twins down for a nap.
You'll forget when it is time to feed the babies again.
The solution: write it down. Instead of having to remember everything in your tired head (which you won't), follow this one easy rule:
Just feed a baby? Write it down.
Just changed a diaper? Write it down.
Simple.
After several weeks and the kiddos start growing and things start to fall into a routine, it won't be so much of an issue. But at the start:
Keep your sanity, keep your twins alive, keep a log.
Picture by Nate Davis